Hanover, Germany - 9 March 2006 – Samsung Electronics Co., Ltd., the leading producer of televisions worldwide,today unveils an 82" LCD TV with LED backlight - the world's largest of its kind –at CeBIT 2006. This new model offersdramatically improved performance and viewing angle while decreasing thickness and power usage.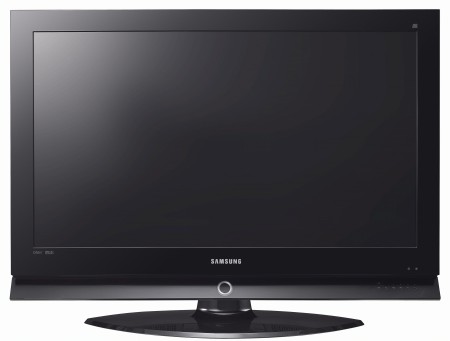 The 82" LCD TV with LED enlarges the color reproduction area by more than 33 percent compared to conventional LCDTVs. Dynamic Contrast technology, Samsung's proprietary contrast enhancement technology, allows for a high contrast
ratio of 7000:1. In addition, this 82" LCD TV with LED is a next-generation, environment-friendly product that does not usemercury.
This new model provides TV viewers with a clear view from virtually every viewing angle, solving a long-running problem with LCD screens. At the same time, it is thinner and consumes less power than other comparably-sized LCD TVs with anLED backlight. Moreover, Samsung's exclusive LCD TV circuit technology eliminates the need for a cooling fan, which can pull dust into the TV and create noise.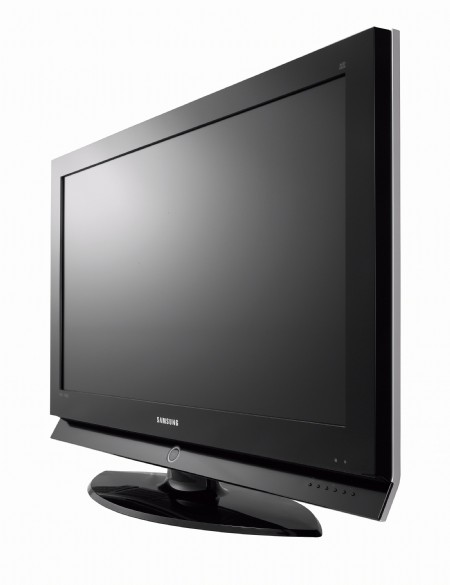 "Samsung's LCD leadership goes beyond our ability to offer the world's largest display panels – we constantly strive to improve every aspect of the home entertainment experience," said Sang-heung Shin, Senior Vice President of the Visual Display Division of Samsung. "This advanced LCD technology with LED backlight improves both the viewing angle and color reproduction area, while simultaneously decreasing thickness and power usage. These innovations will help Samsungto strengthen its position as a leader in digital TVs."
Providing the highest visual quality, Samsung's 82" LCD TV with LED backlight supports full HD (1920x1080p), features a built-in HD ATSC tuner, and is equipped with Samsung's DNIe chip, which enhances picture quality for the best performance in the industry. This new Samsung LCD TV also has a fast response time of 8ms.
The audio quality of the Samsung 82" LCD TV with LED backlight is unsurpassed. The TV comes with SRS Trusurround XT,reproducing 6.1 channel sound and Dolby Digital.
In addition, the built-in HDMI (High Definition Multimedia Interface) ensures that images and sounds from digital set-top boxes are reproduced without picture quality loss.